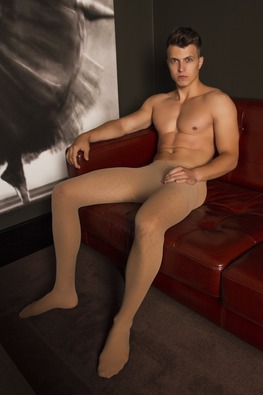 It is about time to give tights a chance in men's regular fashion choices. Besides fashion, wearing tights also come with a lot of pros that you might be missing out on. If you also think that tights should become a staple for men's fashion, here are 4 reasons to love men's tights even more:
Good Exercise Partners – Tights are made of flexible and strong material, so if you love to hit the gym and work out, wearing tights is definitely a must. It also is one of the best wears for strenuous activities that require lots of movement, like biking, hiking, and running marathons! Tights are the best friends of sporty and outgoing people because it is very easy to move in them without the fear of getting torn and ripped midway.
Provides Extra Warmth – When the season gets colder or when the weather gets wetter, tights are better than jeans and shorts if you want to warm up. It consists of thick material that protects you from the cold with the additional comfort of soft fabric against skin. You can wear tights when going out for errands, outdoor exercises in the cold weather, or if you simply want to stay cozy at home.
Make A Statement – Being bold and daring about wearing tights is a very effective confidence booster. Who says you can't wear it? In fact, men's tights have been popular for quite a while now and if you have not worn one yet, you are missing out on the good things in life. Wearing tights can give you that extra boost to improve your self-esteem and be more confident in your own skin.
Easy To Pack And Bring Anywhere – Unlike other clothes like jeans and jogging pants, tights are more compact when folded, making them easy to pack and store in your bags. This means you can also bring multiple pairs without bulking up your bags too much! For sports lovers who are always traveling around on mountain hikes and long biking trips, tights are convenient to wear and carry anytime, anywhere.
Looking for men's tights can be a little challenging because you need to be sure about the quality, especially if you are moving around a lot. For women, this also works as a wonderful gift for the men in your life! Hosieree has the finest selection of men's tights so you won't have a hard time looking for high-quality ones.