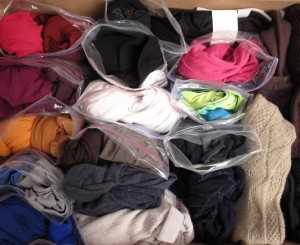 Many fashion products are capable of being returned if you are not satisfied with them, but this is not the case when it comes to hosiery. Nearly every online hosiery store in US is going to have a similar return policy. There are numerous reasons for this, and it is  important for you to consider them when choosing hosiery so that you do not end up buying a pair of unique fashion tights or black leggings that you are ultimately dissatisfied with. Make sure that you become aware of the company's return policy so that you can follow it to the letter when buying hosiery online.
Most websites for an online hosiery store in US are going to have a return policy. If you do not see a clear cut return policy online, then you are going to want to contact the store directly to find out what their policy is before you make a purchase. Some online stores do not accept returns at all, and so you will want to make sure that this is not the case before buying a product. It is definitely important  that you pourover the return policy when buying from a hosiery store to make sure that you do not end up with a product in which you are dissatisfied.
Hosiery items are very rarely returnable, and this is especially the case when it comes to used products orproducts that have been taken out of their packaging. It is important for you to understand why potentially used hosiery products cannot be returned, because
there are hygiene and health considerations to make. Delicate hosiery products can become damaged easily upon removal from their packaging as well. If the hosiery store cannot reasonably put the product back on the shelves or resell it, because the item may have been worn, then it is in the store's best interest not to take that product back. If you buy a hosiery product like black leggings ( 100 Denier Opaque Leggings, Dance Panta, Eco-Friendly, Rain, Leggings Caprice ) or sheer tights( Brigitte15, Edera15, Elegance10, Etoil10, Fusion, Gala15, Silhouette15, Velato15 ) , you should make sure it is what you want before you take it out of the packaging.
Ultimately what you need to know when buying from an online hosiery store in US is that you should not open the packaging unless you are completely satisfied with the product. Additionally, you should make sure to be aware of the returns policy on all products before you buy just in case you are not satisfied with what you are purchasing and need to make a change.