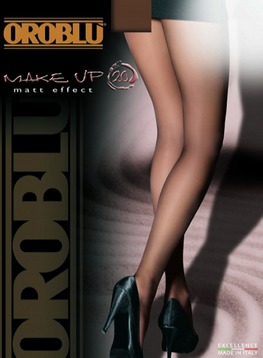 In the world of hosiery, the brand that is
synonymous to what is of high quality and the best would only be
Oroblu!
It uses the most modern product technology with materials that are
extremely competent. The entire processing and conceptualization of
their products are handled by the most admired experts when it comes to product research and development.
The complete collection of Oroblu is perfect for every woman who goes
to experience every kind of occasion in her life. From a high sense of
functionally, a good level of comfort, durability and elegance – all
these and more make up the wholeness of the character of every
Oroblu
product.
Oroblu believes in making the most out of giving
emphasis to what could be the sexiest part of a woman's body, which are
her legs. They understand that the legwear is not just an important part
of the outfit of every woman but also an effective way to let them
express well their innermost appeal and personality.