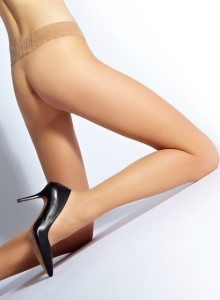 Fashion changes so quickly it is difficult to keep up with and it is certainly a challenge to know what is going to work well for one woman versus another. One thing that will always work is the seamless tights.
Seamless tights are one of the most sexy fashion statements available today. They come in a variety of materials from
Lycra to nylon and are fashionable no matter who wears them. There is no better way to keep the sexy little black dress perfect. The last thing you want to have happen is to ruin the dress with lines that detract from the beauty of it.You can get that smooth all over look with the seamless tights and shockingly they are reasonably priced.
Seamless tights are a great staple in any wardrobe. Not only are they super sexy and available in a large array of colors, textures and patterns but they are a great way to ensure that you are keeping your look as put together as possible.This is not the only way of course to keep yourself all together but it sure does help to have that no seem look on your best skirt or pair of dress trousers.There is no shortage to the colors available and they can even be purchased in glossy hose that work well in any outfit.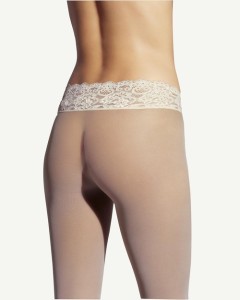 Sexy is beyond the explanation for these tights and they
are sure to please any woman if given as a gift. A high quality models such as
"Chantilli" ," Love" or
"Angel 20" will be strong, well fitted and well worth the investment.
These are sure to make any woman feel luxurious and confident in her
appearance weather worn under her best dress or alone in the bedroom.
Most women who wear these
seamless tights find themselves
feeling like they are spoiled and pampered.
There is nothing like a seamless pair of tights to help you feel like a
classy and elegant woman who knows who she is.
Clothing has a great affect on how a woman feels about herself and the
undergarment she choices says a lot about her confidence level.
Woman who truly care for themselves wear undergarments, including
hosiery
that makes them feel like they are worth the effort and the money invested.
When walking in public with a pair of high quality seamless tights on
under your favorite skirt, you will feel like you know the secret to beauty and
confidence.