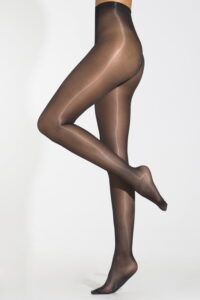 In fashion, playing with colors can give you the best styles, combinations, and even smart clothing strategies that would save your days from being repetitive and boring. Even in your laziest moments, simple styling tricks could still make you the best-dressed person wherever you go. These 3 fashion trends are here to prove it.
Capsule Wardrobe – Everyone is buzzing about having a capsule wardrobe and we cannot blame them. In this day and age where simple and minimalist styles are trending, capsule wardrobes fit right in. This fashion style is all about having a few pieces of clothing that you can mix and match many times, and they would still look fresh and unique. 

The trick here is to choose a bunch of clothes and accessories that fall under a single palette. To make things easier, you can stick to neutral colors like white, black, beige, grey, and pastels. Having natural-colored pantyhose that can be paired with any neutral skirt, dress, or shorts is a good start.
Monochromatic Fashion – Those who say that monochrome colors are boring are probably those who have not tried it yet. Monochrome fashion is basically wearing pieces of clothing that are in the exact same shade. There are many perks to monochrome fashion besides being unique and eye-catching. 

Monochrome is an excellent style for people who are just beginning to explore fashion. It is also a favorite go-to style if you are in a rush or too lazy to experiment with your clothes. 
Color Blocking – This style is what you can consider the opposite of monochromatic fashion. Color blocking is all about mix-and-match! Instead of choosing colors in the same palette or shade, what you are aiming for are colors that are super in contrast with each other but still go well together. It sounds challenging at first, but once you've got the hang of it, color blocking is easy peasy. Opaque tights and leggings are perfect for this fashion.