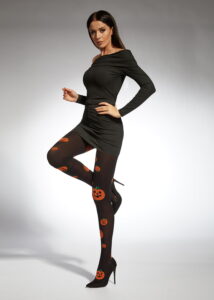 It will always be delightful to have new pieces of hosiery to try and wear. However, it is also absolutely true that getting rid of old favorites is difficult. There will come a time when your favored stockings, leggings, and tights need to go after months and years of use. 
The good news is you do not have to throw them straight into the bin, never to be seen again. Your hosiery may be old and not fit for wearing anymore, but its good quality still makes it functional for other uses! Consider these options before throwing them away:
They Make Great Hair Ties – The material of your hosiery is soft, elastic, and durable. Reusing them as simple hair ties is definitely a good idea you would not regret! Just give your hosiery a good wash, cut them up into smaller pieces, and decorate them by stitching or sticking beads and sequins on the fabric. From fabulous legwear, you now have extra fabulous DIY hair ties! 
Clothes Storage – Remember when you were trying to find ways to organize and keep them properly in your closet? Now, it is time for your hosiery to return the favor! They could be turned into a clothes bag or storage that would prevent your favorite dresses, shirts, and other clothing from getting wrinkled and snagged.
Turn Them Into Scent Bags – Your old hosiery is not ready to be tossed out of your closet yet because they still have a role to fulfill. By filling them up with potpourri and other dried fragrant plants, you can keep them inside your closet, cabinets, shoe racks, and even small rooms to keep the space fresh and free from odors. 
There are more creative ways to reuse your old hosiery. It is absolutely amazing to know that good-quality stockings, tights, socks, and other pairs could last long and be reused as other helpful items. That is why it is important to check the quality of the pairs you are getting.
Hosieree.com's collection offers long-lasting, high-quality brands that you will enjoy in more ways than one.