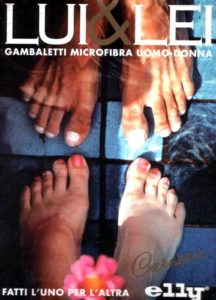 There are a lot of things that we love about socks on top of them being fashionable. While their pretty colors and cute patterns are a plus, wearing socks also have a lot of benefits when it comes to protecting our feet and keeping them healthy. If you haven't heard of them yet, here are five benefits that you can get from wearing socks.
1. Socks Can Manage Moisture – One of the reasons why it feels unpleasant to wear shoes without socks is the moisture build-up. Closed shoes can make our feet sweat especially when we move around a lot. The sweat and moisture can make our toes feel sticky. In addition to that, the moisture build-up can also lead to bad odor, which is both a challenge to get rid of and a bad sign for unhealthy feet.
2. Socks Protect Our Feet – We feel comfortable whenever we wear socks because socks are protecting our feet from rubbing against the rough materials of our shoes, cold floors, and other hazards that can harm our skin. Wearing shoes without socks can lead to the formation of blisters and calluses because of the constant rubbing or friction.
3. Socks Reduce The Stress On Our Feet – Whether we are wearing high heels or not, our feet still suffer from the impact as we walk around. You will notice that calluses form usually on our heels and soles. That is because these are the parts of our feet that receive the most stress when we move. Wearing socks cushions our feet and reduces the stress from movement.
4.   Socks Help With Blood Circulation – Specialty socks like the Elly LUI LEI Microfibre socks provide compression, which helps to improve blood flow. For people who have circulation problems or those who are sitting or standing for long periods, compression socks will help your feet relax and reduce the risks of having a blood clot. In addition, helping improve the blood flow can make your feet feel less tired and prevent them from swelling.
5. Socks Keep Our Feet Warm – Aside from being uncomfortable, having cold feet, can mess with our normal body temperature. Our feet are one of the parts of our body that quickly loses warmth, especially when we fall asleep. Keeping our socks on can assist with regulating our body temperature. Of course, keeping our feet comfortably warm during the cold weather is a welcome bonus!
Wearing socks comes with a lot of health benefits, and that is why we make sure that our socks collection at Hosieree.com not only are fashionable but also are high-quality.