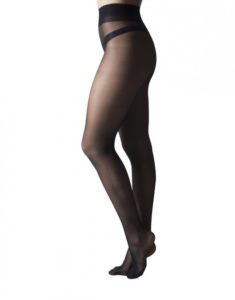 Investment in great hosiery means getting the kind of hosiery that is built to last. You want the most out of your hosiery and while quality hosiery is built to take you through multiple seasons, this doesn't come without the proper care. Taking great care of your hosiery ensures you get the most from it, and that it keeps you looking and feeling beautiful throughout. Here are 3 tips for getting the most out of your hosiery are: 
1. Always go for quality – The quality of your hosiery will mean a lot and one should always go for quality over quantity when it comes to hose. A handful of pairs of quality hosiery will take you further than a whole selection of lower-quality pieces, and the looks you'll get from your hosiery will be of a higher quality as well. Making an investment in your hosiery gives you the most out of your collection. 
2. Go for reinforced toes for your everyday hosiery – If you wear your hosiery daily, and you want that hosiery to last through each day, you may wish to invest in reinforced hose. Our Calzitaly Ultra Sheer High Heel Pantyhose with Cushion are made for wearing every day and wearing with the added pressure of heels, with reinforced toes and soles to keep you comfortable and confident. 
3. Gentle washing is key – Keeping your hosiery strong requires gentle washing, and one should never just place their hosiery in the washing machine and forget about them. Using gentle soap, handwashing, and lay-flat drying you'll be able to keep your hosiery strong and looking beautiful throughout years of wear. If you must machine wash your hosiery, or wash multiple pairs at once, using a lingerie bag to wash inside will keep your hosiery protected. 
We have the high-quality investment pieces your hosiery collection is looking for at Hosieree.com. To see what you can add to your hosiery wardrobe, see what we have in store today.