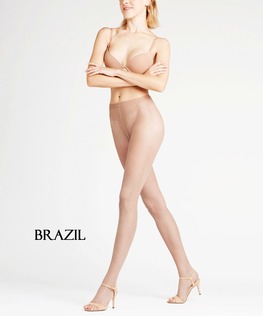 At Hosieree.com we believe that every occasion calls for a great pair of hose, but we know that some events take precedence over others. If you're wondering "Do I need hosiery to go with my outfit for this event?" we have all of the answers you need. A few occasions that always call for a great pair of hosiery are: 
Weddings – The spring and summer months are high-time for weddings. If you're attending a few weddings this summer, it's important to have the hosiery that will give you a complete and put together look. A common misconception that many have is that hosiery doesn't belong with a sandal or open toed shoe, but this couldn't be further from the truth. Opting for a pair of open toed hose lets you get the perfect polished look of hosiery on your legs, while still showing off your pedicure uninterrupted. The Falke Shelina Toeless Ulta Transparent Pantyhose are sheer, comfortable for summer, and feature an open toe design perfect for wearing with your favorite summer sandals. 
Job interviews – During a job interview you want to impress. First impressions can only be made once, and they begin as soon as you walk through the door. Hosiery is a necessity to ensure your look is polished, refined, and put together. A failsafe options is a pair of opaque hose in black or dark grey, or a sheer neutral tone that polishes the natural look of your skin. 
Fall and winter – If you plan to wear a dress or skirt during the fall and winter months, hosiery is a necessity. For these occasions, you want to look for an opaque higher denier pair of hosiery to ensure you're kept warm if you're going to be outdoors. Not only does it polish your look, it serves a practical purpose in keeping you comfortable as well. 
Attending religious services – If you're attending a religious service of any kind it's also important to top off your look with a high quality pair of hosiery. In these spaces and for these types of events modesty is a priority, and the right hosiery can provide a modest and refined look to just about any outfit. 
If your hosiery collection has been running low, we have all the hosiery pieces you'll need for these occasions and more. See what we have at Hosieree.com today and always have the right pair for every occasion!