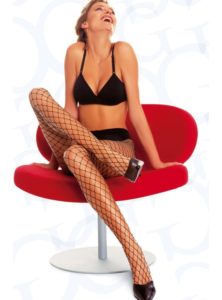 We are no stranger to sexy nights and all we wish is for you to enjoy this time of love and pampering. Of course, doing some preparations beforehand can help you make the most out of your bonding moments with your special someone. A dash of makeup, a swipe of lipstick, and a spray of perfume can do the trick, but you can still be more in a very effortless way! 
Hosieree is all about making you feel good, confident, and sexy inside and out, so here are the best pieces that you can wear to experience that sexy feeling the whole day and night. 
The white also gives you a look of innocence and purity. Once more experiencing how it felt to be free and to enjoy the best things life has to offer will surely make your evening ten times more unforgettable.
You would be surprised how a tiny piece of suspender belts can spark desires from within.
Wearing the perfect hosiery for special nights can make the moment more exciting and unforgettable in ways that is beyond your imagination. Hosieree.com has a collection of sexy wear that you can choose from, depending on your tastes and mood.