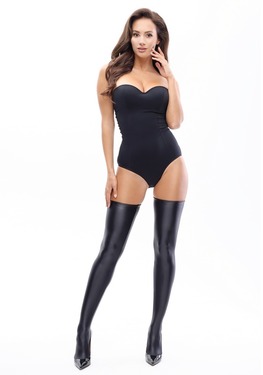 Do you have a jump-packed schedule for the day? From office work, lunch meetings, dinner dates, and then after parties– that must be a lot of outfit changes! To save you from the hassle of changing your clothes, you can try these 5 pairs of thigh highs that you can wear for all occasions. 
The best part about this Girardi Thigh Highs is light and comfortable to wear with any piece of clothing even during warm days. It is also lightly scented!
This pair of thigh highs goes well with high heels if you are out on a peaceful get-together with friends, but it is also perfect with leather boots if you are in the mood to go wild and party all night!
If you got to go places, you do not have worry about having a lot of movement because the Pompea Microfibra will definitely hold out during the whole day and even late at night when you finally get your well-deserved enjoyment at fun-filled parties.
Above all things, this opaque pair is comfortable and light. You are all set for the day.
There are a lot of other flexible thigh highs to match with your every outfit and activity. You can check them all out at hosieree.com and look for the one that is perfect for your lifestyle.