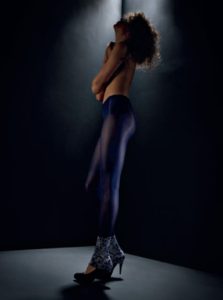 How many pairs of leggings do you own? They are great legwear to have in any wardrobe because they are incredibly versatile and comfortable. However, you don't even have to find ways to dress your leggings up for a day out; you can also enjoy your leggings at home as all-day loungewear.
Not Restricting
When lounging around at home, we want to be comfortable and feel unrestricted, right? That isn't easy to do in a pair of stiff jeans. Yes, we can throw on some pajama bottoms, but sometimes we want to also feel a bit more put together than that even while just lounging at home. This is where leggings step in and save the day.
Leggings won't dig into your skin, cause any chafing, or prove to be uncomfortable at all. You will also find it incredibly satisfying pulling them up compared to fighting with a pair of jeans.
They Always Fit
Quarantine life leave you with a few extra pounds? Well, leggings don't take notice. While your other pants might feel a bit tight these days, you will always smile when putting on a great pair of leggings. They won't be too tight, and they will prove to be comfortable no matter what.
Natural Range of Motion
Another reason leggings make great loungewear is because they allow you to maintain a natural range of motion. You can stretch out on the couch, do a few yoga poses, or break out into dance. The movement possibilities are endless.
As you can see, leggings really are the new loungewear  when you want them to be. We also can't forget that they are also totally acceptable as part of our going out ensemble as well, especially when we want to show off that new loose-fitting top we bought online while lounging on the couch in our leggings.
For a great selection of leggings to choose from, visit hosieree.com today and add to your collection.