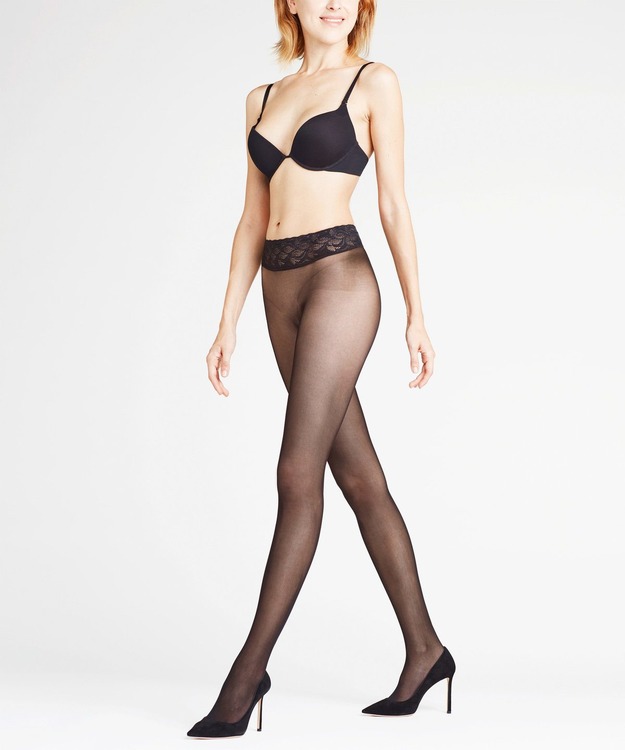 Are you tired of buying new tights over and over again? Indeed, caring for tights is challenging because they are so fragile. However, it is possible to make them last longer if you know how to care for them properly (and that does not involve storing them in the freezer!).
Here are some tips to help you: 
1. Purchase tights that are larger than your original size. However, they should only be big enough that wearing them will not be stressful for you. If you have to keep pulling them up because they are too loose, there is a high chance that you will break the fibers.
2. It is better to purchase opaque tights because they are more durable than sheer tights. The higher the denier content is, the stronger the fiber is.
3. Itis best to purchase tights with reinforced toes.
4. You haveto invest in tights, which means you should spend more for quality and durability as much as possible.
5. Your nails and skin must be smooth before you put on your tights.
6. Apply some lotion on your legs prior to wearing tights. However, make sure it has completely dried before you slip into a pair of hosiery.
7. Sit down, get one leg of the tights, slide your toes in, and pull the leg over your heel and up your own leg. Do the same for the other leg.
8. When it comes to washing tights, make sure to turn them inside out. Place them in a mesh bag meant for delicates, but make sure no bras are included in the bag because the hooks could snag the tights.
9. Wash tights on a delicate cycle with cool water. Keep in mind not to use softener.
10. Never dry your tights in a dryer. Instead, line dry them.
Those are just some of the things you can do to make your tights last longer. Doing so is important because tights are incredibly comfortable to wear and highly versatile, so you do not want to go without them. You can wear almost anything over them, which makes them a staple in a woman's wardrobe.
With these tips, you do not have to go through multiple tights every few months. It is essential for you to invest in quality tights from well-known brands, even if it means you have to pay a bit more. Trust us when we say that it is worth it.
If you are looking for high-quality tights, you know where to go. Here at Hosieree.com, we have European tights that will last and make you look and feel good every day. Feel free to browse our products to find the one that is right for you.