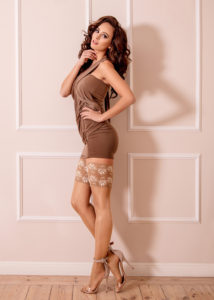 When you are shopping for hosiery, you will quickly learn that there is a broad range of quality out there. There are inexpensive hosiery products you can buy at the drugstore for pennies. Those are fine for one or two wears, but they quickly tear, stretch, and rip. Because of their low quality, you have to buy more pairs of pantyhose, which ultimately ends up costing more over time.
On the other hand, there is high-quality European hosiery. European hosiery has a global reputation for being the best-quality hosiery on the market. Read on to find out why.
Fiber Quality
Fibers are the threads that make up any garment, including hosiery. These threads can be made with a number of natural materials such as cotton, wool, and silk as well as synthetic materials like polyester, nylon, and rayon. Fiber quality is determined by:
Length and length uniformity
Strength and micronaire
Color and leaf grade
The quality of the fiber has a direct impact on both the strength and durability of the material and the comfort and softness the person using it feels. High-quality fibers are strong, resistant to fading, and soft to the touch. European hosiery is made with extremely high-quality fibers, which means that European hosiery is longer-lasting and more comfortable for the wearer.
Strong Stitching
Another factor impacting the quality of any garment is the stitching. There are a variety of signs of poor-quality stitching that are easy to identify, including the following:
Unraveling, snagging, and loose stitches
Missed stitches and crooked stitch lines
Mismatched stitching threads
Holes around the thread
Poor stitching makes a garment fall apart in the wash and eventually leads to holes and tears. European hosiery uses stitching techniques that have been developed over centuries. These stitching techniques hold the garment together for a lifetime, so you do not have to worry about buying multiple pairs.
Pattern Design
Finally, what makes European hosiery so high-quality is the patterns. Patterning is an art form that requires dedication and skill. The right pattern for hosiery provides flexibility for all body styles but also fits like a glove. A good pattern fits comfortably at the waist and smoothens your waistline. It provides both room and support in the hips and the back. Finally, it skims the legs, providing a smooth line and a lot of comfort. Hosiery made with a good pattern never loses its shape and is flattering on the wearer.
Those factors greatly affect the quality of hosiery. If you would like to see the difference for yourself, check out our vast selection of European hosiery at Hosieree.com. Once you experience the difference in European quality, we know you will never go back to drugstore options again!