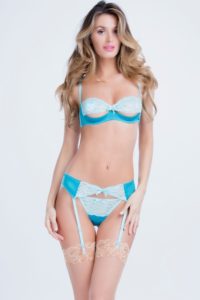 Choosing lingerie can be daunting, especially if it's your first time. It's a whole new world of undergarments, which can be a bit terrifying. Don't worry, though. Lingerie will make you feel sexy and more comfortable in your own skin as long as you know how to choose the right one. Here are some dos to keep in mind: 
1. Get The Right Fit
To do this, you need to get your measurements done by an expert. When you walk into a lingerie store, have your measurements taken there. Nothing is worse than poor-fitting lingerie, especially if you will wear it for some intimacy in the bedroom with your beau.
2. Invest Slowly
If you're new to the world of lingerie, take it easy. You don't have to buy everything you see at the store. Instead, gradually invest in the pieces you like until you build a wardrobe. It's best to start with a beautiful set. On the other hand, if you are already a long-time lingerie lover, then go for options that have a wow factor. Keep in mind that you don't need to break the bank for this! All you need to do is to be on the lookout for great styles and sales.
3. Always Go For High-Quality Fabrics
There are so many fabrics to choose from when it comes to lingerie. Make sure you opt for high-quality materials that will last for a long time. Poor-quality fabrics are pretty obvious, and you don't want to look tacky when you take off your clothes and reveal what's underneath, right? Go for high-quality fabrics because they can make a lot of difference.
4. Hand-Wash It
As much as it's tempting to throw your lingerie into the washing machine, don't. Your lingerie is delicate, which means it should be hand-washed instead. The good thing about hand-washing is that it's not as tedious as it seems. Get a basin, fill it with lukewarm water, and add delicate lingerie wash before swishing your pieces around in the water, rinsing them, and squeezing out the excess water. Dry them out by laying them flat on a surface.
5. Explore Your Options
There are so many styles of lingerie to choose from. In fact, here at Hosieree.com, we encourage women to explore various styles. We know that some of you have a specific one in mind that you've stuck with for quite some time. Why don't you play around a bit and start experimenting with other styles? You never know how it's going to look on you and how it can make you feel. This is an especially good idea if you're looking for ways to spice things up in the bedroom.
Those are the five dos you need to keep in mind when buying lingerie. If you haven't tried shopping for it yet, it's about time that you do. A piece of lingerie will make you feel sexier, more confident, and even more beautiful. Additionally, they can help heat things up in the bedroom with your partner.