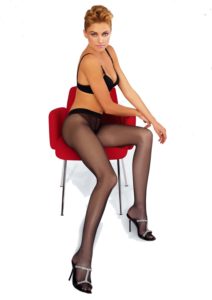 Get rid of visible panty lines (VPL) and rock your favorite body-hugging skirt with seamless underwear. The craze for this type of underwear is unwavering, and it's all because of the convenience and benefits it brings to all the ladies out there. But before you go shopping, it's essential to familiarize yourself with it first. 
What Is Seamless Underwear?
Seamless underwear undergoes a different manufacturing method. A unique circular knitting method is used to create this type of underwear. The technique allows the undergarment to provide a close fit and, at the same time, eliminate bulky seams and edges that cause panty lines.
Why Go For Seamless Underwear?
Seamless underwear eliminates VPL, and it is also gentle on the skin. You really can't go wrong with it—all you need to do is to ensure you get the best one that will suit your needs. 
Another good thing about seamless underwear is that you can use it anytime, regardless of the activity you plan to do. Seamless isn't just for when you will wear tight-fitting clothes. You can use it whenever you want for maximum comfort.
How To Choose Seamless Underwear
There are various styles, fabrics, and colors to choose from when it comes to seamless underwear. You can choose a moisture-wicking one made from spandex and nylon. Some pieces of seamless underwear are made from cotton and cotton blends. Cotton is comfortable because it's breathable, which means that moisture will not get trapped in the fabric and you don't have to worry about bacterial and yeast infections.
When it comes to styles, you can choose from thongs, bikinis, and so much more. It's crucial to look for a style that makes you feel confident.
Those are a few of the things to keep in mind when choosing seamless underwear. Also, make sure that you purchase from a reliable brand. You can shop for high-quality seamless underwear at Hosieree.com.
When buying online, measure your waist and hips. It's best to do this twice to ensure that you're getting the right size. Bend sideways to find your natural waist measurement, and keep the tape measure parallel to the ground when you measure your hips.
In A Nutshell
Seamless underwear is an excellent choice no matter what. Even if you don't need to wear tight clothing, you'll find that this type of underwear is exceptionally comfortable. Wearing a pair of seamless underwear will make you feel more confident as well. You don't have to be conscious about panty lines that could ruin your entire outfit.
The information we're provided will help you find the right pair of underwear. Keep in mind that the brand plays a significant role—a reputable one will provide you with beautiful underwear that is worth every penny.