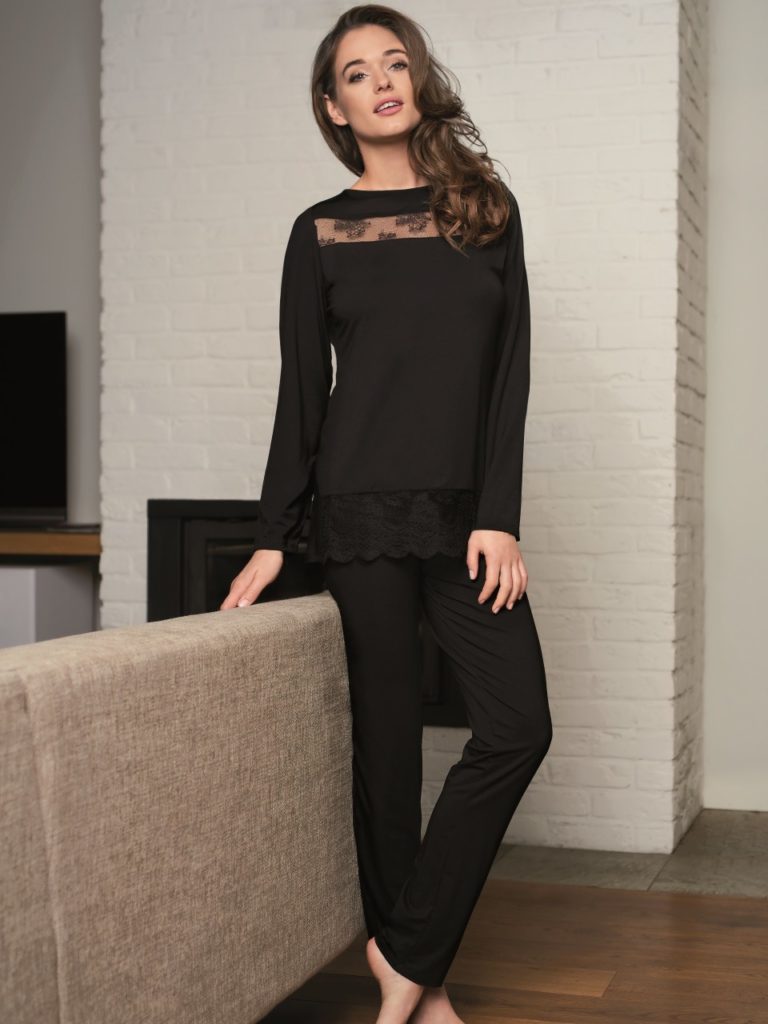 Many of us have found ourselves at home a lot more often recently and as a result, we're rethinking our wardrobe. We're looking for pieces that are easy, durable, and most of all comfortable. Hosieree.com has you covered! We have a great selection of comfortable go-to's in both classic colors and fun prints. Here are a few options to add to your house wear wardrobe:
Don't be fooled by the name, this sleek loungewear set is stylish enough to wear outside. Made from silk-like rayon fabric, this flattering set not only drapes you in luxurious comfort, the fabric also works to keep you dry. Comes in both black and powder rose to match any personal style.
Spring is finally here and if you're worried about missing out on Spring styles, Hamadryas Leggings are a great option for you. Available in two beautiful floral watercolor designs, they'll help you celebrate the season. These leggings will bring Spring to you and keep you cozy.
Microsuede is the ultimate in comfy fabrics. These gorgeous leggings feature a beautiful antique floral print and a texture that is divine to the touch. Paired with your favorite oversized t-shirt or a lightweight sweater and you'll be in comfort heaven.
If you prefer a more classic style, the sophisticated Tweed Fashion Leggings are a great option for you. These leggings are perfect to wear to your latest teleconference because they are professional, yet comfortable. Made with nylon are extremely soft to the touch and you can easily wear them all day in style and comfort.
If you're looking for a classic style but is the height of comfort, look no further than Giradi Romy Leggings. These deluxe leggings are heaven to touch and you won't want to wear anything else. They have a gorgeous trim detail around the ankle, that makes them stand out from your normal leggings. The best part is they are currently on sale!
You can't have the perfect loungewear outfit without the most comfortable socks. Sheer Massage Socks 20 are some of the most comfortable socks we offer and the reason is in the name. These socks have a built in feature that feels like a foot massage. Can you imagine spending all day getting a foot massage? You don't have to imagine with these incredible socks!
These are just some of the great comfortable pieces we have at Hosieree.com. Check out our sleepwear, legging, and socks sections to find more great finds. With the right loungewear wardrobe, you can stay comfortable all day long!