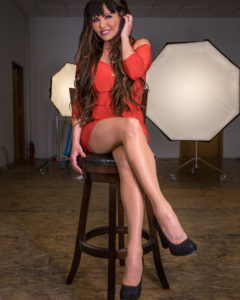 With so many great styles, colors, and patterns at Hosieree.com, it's easy to build a collection. To keep your tights in great shape and easy to access, you'll need to get them organized. Luckily, no matter if you have a large walk in closet or just a sock drawer, there are some great ways to organize your tights.
1. Roll Them And Store Them In A Drawer
Rolling tights will keep them protected. It also saves space and makes it easy to store a lot of tights in a single dresser drawer. Start by folding your tights in half. Then roll them up from the toe to the waistband. Place them in the drawer with the roll side on the bottom and the top. You'll be surprised at home many pairs you can fit. Plus, you'll be able to see all the tights you have with one glance. You can also store them like this in a basket. Just make sure that it isn't woven, so your hosiery doesn't snag.
2. Bag Your Pantyhose
For more delicate tights like ultra-sheer Eterno 20 Pantyhose or the Exclusive 10 Pantyhose with Glossy Finish, a great idea to keep them safe is to bag them. You don't have to invest in expensive lingerie bags, you can use simple ziplock baggies. Make sure to use sandwich size or high so you don't snag them in the zipper seal.
3. Put Them In A Hanging Shoe Organizer
Hanging organizers are a great space saver. Make sure to select one that has clear plastic pockets. Then simply roll your tights up and place them in the pockets. This will allow you to see them easily and keep as many pairs as you'd like.
4. Place Them In Old Jars
If you love the idea of upcycling, consider collecting your old food jars. Clear glass jars that once held mayonnaise, pickles, or jams are a great way to store your pantyhose. Since they are glass, not only will you be able to easily see your pantyhose, but you won't have to worry about them snagging on the rim or sides of the jar. Simply roll the up and place them in jars. If you want you can even add a label and place them on a shelf for decorative and functional storage.
Once you have your hosiery neatly organized, you'll save enough space you can get a few more styles. For more tips on caring for your hosiery, make sure to check out our blog at Hosieree.com. We offer tons of advice on keeping your tights looking brand new!