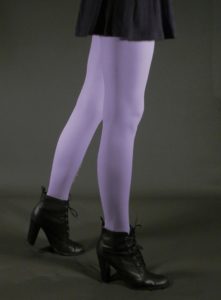 The denier you choose directly correlates with how thick or how warm your hosiery is going to be, and nowhere is denier more important style-wise than with black hosiery. During the winter months, higher denier tights and hose are some of the most popular, as the hosiery's thicker structure is a better protectant against the cold. During the summer, sheer hose with lower deniers are preferable as they're a bit cooler compared to a thicker woven and higher denier hosiery option.
With black hosiery, the denier you choose will not just give you a completely different feel, but a completely different look as well. In this blog, we at Hosieree.com want to get into just how different deniers in black hosiery look and when you may want to opt for each different one:
Whether you're looking for something sexy and sheer, or something warm and cozy, we have all of the black tights you need at Hosieree.com. To fill your hosiery wardrobe with a full selection of black tights, check us out at Hosieree.com today!