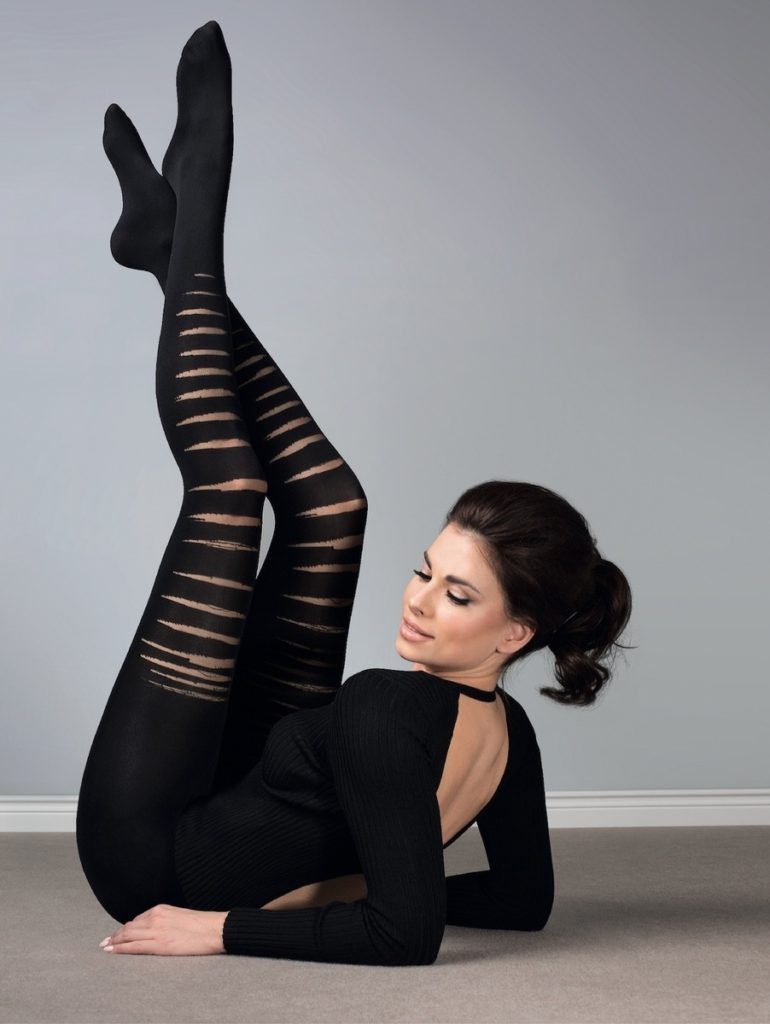 Perhaps you're new to hosiery, or you simply keep it to the basics and don't think much further than that. At Hoseriee.com, we know the power great hosiery has in your wardrobe, and how your looks can be transformed in seconds simply by wearing the right hose. The top hosiery pieces that should be included in every wardrobe are: 
Opaque black tights – Opaque black tights are a pure staple for any hosiery collection, and particularly in the fall and winter months. These hosiery choices can elongate the leg, slim the figure, keep you warm, and go with just about everything already in your wardrobe. If you've ever wished you could take your favorite summer shorts into fall, pair with opaque black tights and your staples last a whole season longer. 
Nude hosiery – Nude hosiery is the classic, and it's likely what most women have in their hosiery wardrobes no matter how big or small they are. Nude hosiery is elegant, it creates a perfect airbrushed look, and it puts a refined air on any outfit you may wish to wear. In winter, higher denier nude hosiery keeps you warm, and in summer the sheer variety keeps you cool. 
Edgy – An edgy pair of tights like fishnet, patterned, or cutout is perfect for bringing something interesting to any look. If you're going for a girls' night out, these are the hosiery pieces you'll reach for to create an outfit that says you're ready for the party. 
Black sheer – Few hosiery options are sexier than black sheer hose, an elegant look that has managed to remain on top for decades. With short skirts, mid-length dresses, shorts, or any pairing you're inspired to try, you get an instant touch of refinement as soon as black sheer hosiery is put on. 
Colored hosiery – Colored hosiery is perfect for dressing up neutrals, playing with color blocking, and adding a touch of pizazz to any outfit. If you're just beginning with colored hosiery, sticking to muted tones like plum or olive is a great bet before moving on to brighter and bolder tones. 
At Hosieree.com, we have every piece you need to build the hosiery wardrobe you've always wanted. With these key pieces, you're ready to play with all of the hottest hosiery looks, bringing the top fashions from the runway to the walkway wherever you may go. To see what key foundation pieces we have for you, see what we have in store at Hosieree.com today.