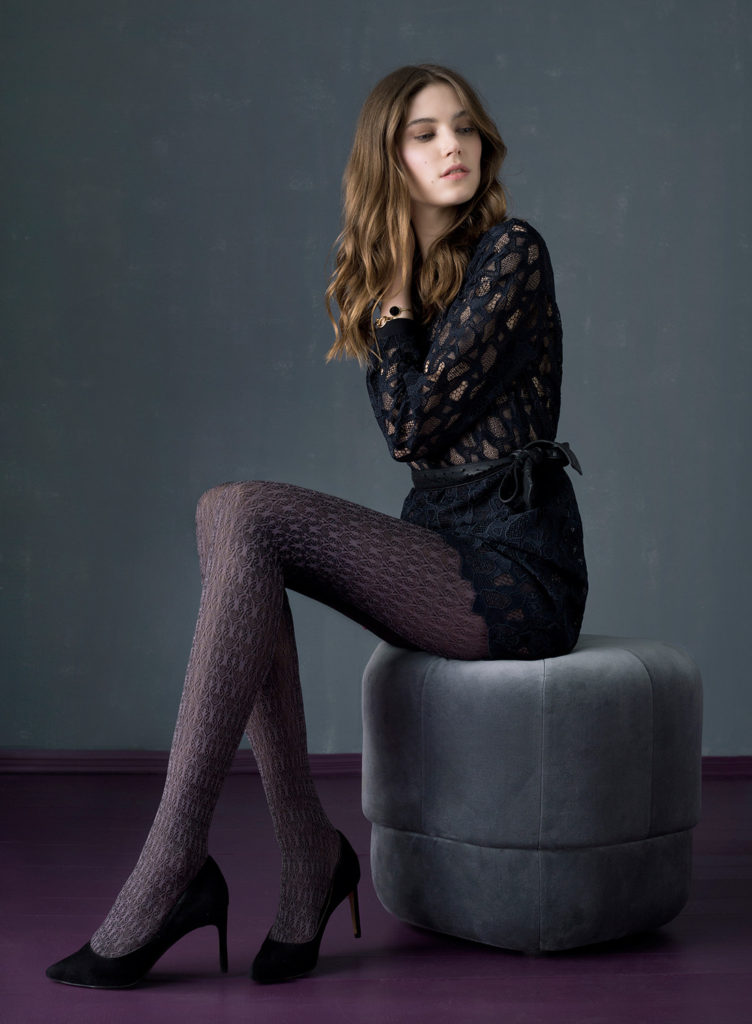 Just like that, the holidays ended and Old Man winter made himself right at home in the Northern Hemisphere. From blustery winds that reach sub-zero temperatures to precipitation that falls in the form of something beyond cold, spring seems like a long way off. Sadly, that dynamite red-leather mini you got from your sister will just have to wait until the warm weather thaw before it sees the light of day. Or does it?
Colour Trends In Terrific Tights
Tights have been saving the winter day blues for years, and they continue to keep miniskirts everywhere in the front of the closet. Basic black can be basically boring, but several colors are hot right now. Having dominated the fall fashion lines, they're seeping into the winter to keep things lively in a monochromatic season of grey slush and white snow.
Red can take an ordinary day and turn it into something to write home about. Skip the candy apple colors of fall and choose richly muted tones like brick and garnet. Accessorize just about any neutral colored skirt with red for a lively look.
White after Labor Day might be a fashion faux pas to some, but creamy beiges and luscious lattes in winter are hot. Lighten up your look and stay toasty warm by wearing a latte leg like Gabriella Cashmir Natural Fiber Tights in a 200 denier.
Navy blue is the new black. From the dress to the shoes, this dark shade not only works with all hues of grey, beige, and white, but it pairs beautifully with other colours such as pink and green making it all the more versatile.
Plum is a deep jewel tone that begs to be seen in the fall and winter. After a summer of pinks and purples, plum is happy to be adaptable enough to work with skirts of black, navy, grey, or beige. Blueberry Love Fashion Tights are a fine example of a 60 denier.
Keep Warm At Home By Buying Online
Hosiree.com has all of your winter legwear needs, from opaque tights to 70 denier pantyhose and more. We offer the highest quality European products available which are superior to products found locally. This material not only fits beautifully; it feels divine.
If you want to look fashionable—shop; if you want to stay warm–shop online; if you want to be fashionably warm, take advantage of all we have to offer. It's all you really need to start the New Year off on the right foot; or should we say feet?