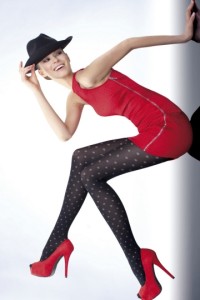 It's no secret that there are tons of different types of hosiery, from sleek and sexy to whimsical and fun, and buying online has opened up even more options for women everywhere looking to bring some pizazz to their life through the right hose. At Hosieree.com, we have a multitude of options for any occasion, and the true beauty is that all of the types of hosiery you need are now right at your fingertips for easy searching and outfit planning!
In the days of yore, going to a store to find your hosiery could be frustrating. A brick and mortar store will often have limited inventory in terms of what they have available, and finding exactly what you came in looking for could present a challenge. Often, women would have to settle for what was available, even if it wasn't necessarily exactly what they want, leading to less than satisfactory purchases and the main goal going unaccomplished.
While shopping for hosiery online, however, many of these problems are now eliminated. At Hosieree.com, we have hosiery for all occasions, and you never need to leave home to see just what could be added to your wardrobe. If you're looking for a particular piece, or category of piece, you can be greeted with limitless options of color, texture, style, and size in order to give you a way to get exactly what you need with your own convenience in mind.
Another great aspect of shopping for hosiery online is that you can do so at any time of the day, and you're never limited by store hours or your own schedule. No matter the time of day or night, you can browse or shop at your leisure as you investigate our entire selection of fine hose!
To see what we have in store, or to find your next perfect hosiery piece, check us out today at Hosieree.com!